The FPS Spring 2020 CME Meeting & EXPO:
Violence Does NOT Equal Mental Illness

March 27-29, 2020
Hyatt Regency Grand Cypress
Orlando, FL
---
Overview of Agenda:

Insanity by Malpractice - A Moot Court Exploring Issues of Mental Health in the Justice System. Join expert witnesses and attorneys to explore malpractice prior to a crime, and not guilty by reason of insanity in this mock trial. (2.0 CME)

President's Symposium: Violence Risk Assessment for the Clinical Office (1.5 CME)
Presenter: Ryan Hall, MD, DFAPA, Forensic Psychiatrist and Expert Witness

Panel on School Violence: Responding to Aggressive Behavior in Schools – a Recipe for Safety (1.5 CME) Panel led by Jamie Runyons-Hiers, Licensed School Psychologist in Columbia County, Kishan Nallapula, MD, UF Health Child Psychiatry, Inpatient Child Psychiatrist (additional school administrators will join the panel)

Paraphilic Disorders: What Psychiatrists Need to Know (1.5 CME) Presenter: Renee Sorrentino, MD, Assistant Professor of Psychiatry, Massachusetts General Hospital

Psyched Out: A team quiz game for RFMs! Residency programs will go toe-to-toe on topics of this meeting, psychiatric practice, and trivia. Psyched Out is a "double CME" – a Collaborative Mental Exercise, and 1.5 hour credit for Continuing Medical Education. (1.5 CME) Contact your Residency Program Director about creating a team of 3 (Psychiatry fellows may participate but are limited to 1 per team)! Team nominations due March 1st to kendra@floridapsych.org.

Human Trafficking: What You Need to Know and More for the Florida CME Requirement (1.5 CME) Presenter: Manal Durgin, MD, DFAPA, Medical Director, Devereux- FL Diplomate- American Board of Psychiatry and Neurology

Liability for Violent Patients: Facts vs. Fiction (1.5 CME) Presenter: Donna Vanderpool, MBA, JD, Vice President, Risk Management Professional Risk Management Services, Inc. (PRMS)
The event will also feature:
---
Registration Fees

Early Bird Price
- Before 3/ 18 /20

Online Price 3/19/20-
3/24/20

On-Site

FPS/ APA Member

$415

$460

$480

FPS/ APA Resident/ Medical Student

$50

$50

$50

Non FPS/Non APA Member

$515

$560

$580

Guest

$140

$140

$140

Children 6-17 years old

$40

$40

$40

Children5yearsoldandunder

No Charge

No Charge

No Charge
---
Hotel Reservation Information
Standard King or One Queen+One Full Room Rate: $199.00/night. Resort fee waived!
Online Reservations: www.hyatt.com/en-US/group-booking/VISTA/G-FPSS
DEADLINE FOR FPS GROUP RATE: March 4, 2020 (room prices will increase after this date)
Phone Reservations and other Hotel Assistance: 877-803-7534

The award-winning Hyatt Regency Grand Cypress is located one mile from Walt Disney World and close to Universal Orlando and SeaWorld Orlando. The 1,500 acre resort offers families and business travelers an upscale travel experience with newly renovated rooms and a host of amenities and activities, including a luxury pool, rock climbing, biking, hiking, volleyball, golf, water sports, and more.
Self-parking is discounted to $10 per day!
If the group rate is no longer available, prevailing rates may be offered for some or all of your dates.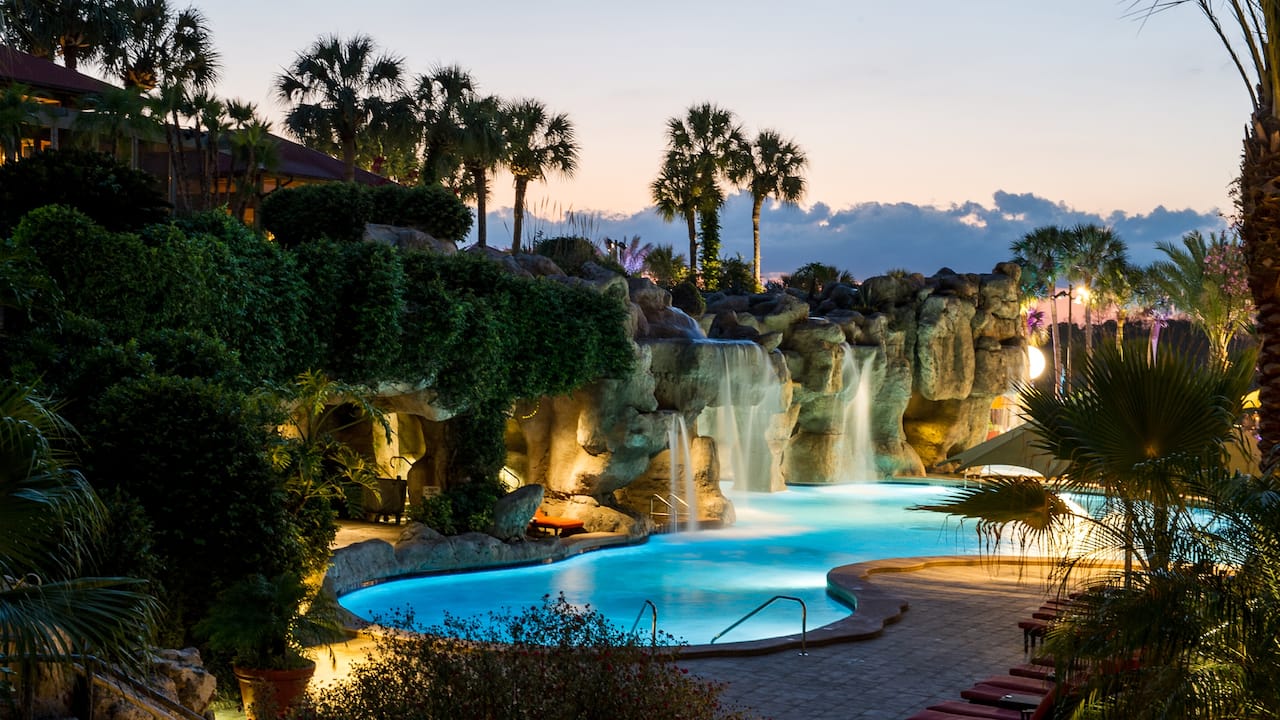 Disney is offering an exclusive ticket deal for Spring Meeting attendees!
For meeting guests, Disney offers exclusive Partial Day Tickets (currently After 1:00 PM and After 5:00 PM Twilight Tickets), as well as a savings on all Multi-day (2+ Day) tickets. All Multi-day tickets include an additional complimentary "Bonus Visit" admission to a Disney Water Park or Mini Golf. This is an excellent opportunity for anyone bringing family, and planning to spend extra time in Orlando.

We will be sending all registered attendees an email with Luncheon registration instructions and a link to purchase Disney tickets closer to the event
---